7 Stats That Prove The Postive Cybersecurity & Data Management Job Outlook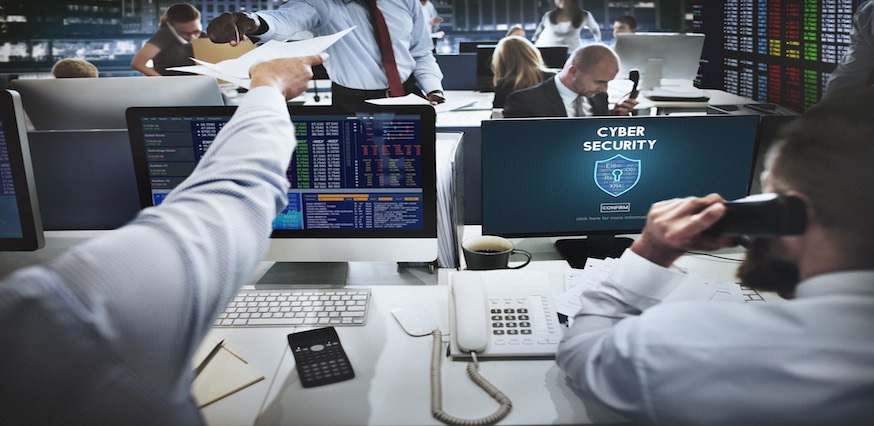 Cybersecurity and data management jobs statistics and growth
Sunday, July 15, 2018
In a world growing more and more dense with cyber-attacks, the need for qualified professionals who can protect organizations against cyber-criminals, manage data breaches and comply with business regulations is prevalent now more than ever. Drexel is supporting ambitious adult learners by offering an online Graduate Certificate in Cybersecurity and Information Privacy Compliance. Why apply? Below are 7 statistics that show the urgent need for well-educated cybersecurity and compliance experts.
1. Worldwide cybersecurity spending will reach $96 billion in 2018.
That's a lot of coin. To put that into perspective, you could buy 96,000 Luvaglio laptops, which are currently listed as the world's most expensive computer with a $1 million price tag.
Sources: Gartner: https://www.gartner.com/newsroom/id/3836563, http://moneyinc.com/most-expensive-computers-ever/
2. Cybercrime will more than triple the number of unfilled cybersecurity jobs, predicted to reach 3.5 million by 2021.
As a result, the current cybersecurity unemployment rate has dropped to zero percent.
Source: CSO from IDG: https://www.csoonline.com/article/3153707/security/top-5-cybersecurity-facts-figures-and-statistics.html
3. Only a third of organizations believe they have adequate resources to manage security effectively.
This is eerily low. Think of the rush of money and job openings required to fill this massive void. Talk about striking while the iron's hot!
Source: Ponemon Institute: https://blog.barkly.com/2018-cybersecurity-statistics
4. More than 4,000 ransomware attacks occur daily.
Scary, huh? Think ransomware attacks only affect your computer? Think again as ransomware attacks on mobile phones are on the rise. And with 2,709 smartphones being sold every minute around the world, that makes us very vulnerable as consumers.
Source: FBI: https://www.fbi.gov/file-repository/ransomware-prevention-and-response-for-cisos.pdf/view, https://www.msn.com/en-in/lifestyle/smart-living/20-things-that-happen-every-minute-around-the-world/ss-AAlhTAO#image=18
5. There were 1,579 publicly disclosed data breaches in 2017.
That's one data breach every 5.5 hours. Decreasing that frequency is a shared goal of many organizations.
Source: Identity Theft Resource Center: 2017 Annual Data Breach Year-end Review
6. 1,946,181,599: The number of records containing sensitive data that have been compromised between 1/1/17 and 3/20/18.
That's equivalent to 1 compromised record for every 4 people on the planet. Keep in mind, that covers just over a year's span, so think about the impact you could have over a long career in this field.
Sources: Privacy Rights Clearinghouse: Chronology of Data Breaches: http://www.worldometers.info/world-population/
7. 71% of US enterprises surveyed reported suffering at least one data breach.
As of 2010, there were 27.9 million small business and 18,500 firms with 500 or more employees. With the vast majority of these companies experiencing data breaches, it's important now more than ever for businesses to get out ahead of the problem. That's where you come in. Are you ready?
Sources: 451 Group for Thales: 2018 Global Threat Report: https://www.sba.gov/sites/default/files/FAQ_Sept_2012.pdf
Are you ready? Request more information on Drexel's online Graduate Certificate in Cybersecurity and Information Privacy Compliance here: duo.online.drexel.edu/are-you-ready