Drexel University Online launches new '10,000 hours' podcast series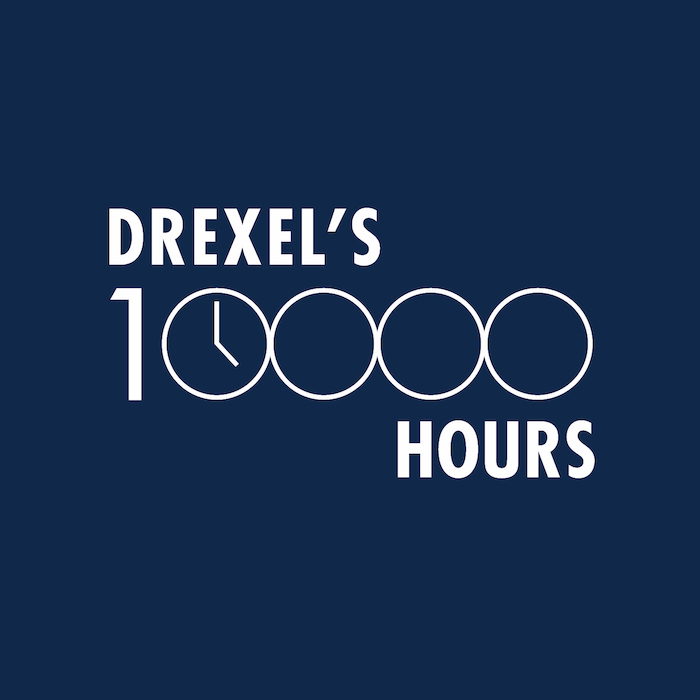 Drexel University Online's 10,000 Hours podcast
Monday, June 25, 2018
How well do you really know your professors? Not just the obvious things, like their specialties or where they got their degrees. But the little quirks and interests that make them seem less like an unknowable figure and more like a person you may have things in common with.
For online students, picking up on these little details can be a challenge. In some cases, students may only communicate with their professors over email, exchanging messages but not necessarily getting to know them on a personal level. When Drexel University Online decided to start its first podcast series, it seemed like the perfect opportunity to better introduce students to the faculty.
Called "Drexel's 10,000 Hours," the podcast started with two main goals: help students feel more connected with the faculty, and let the faculty have a little fun with their areas of expertise. In practice, though, those goals quickly merged. What better way to get to to know a professor than to find out what it is, exactly, that makes them tick?
"Along with opposable thumbs, tool making and harnessing fire, storytelling is one of the defining traits of the human experience," said Maurice Baynard, the show's host and a research scientist, educator and edtech entrepreneur. "Some of what is lost in both lecture halls and text books are the personal experiences behind the ideas, insight and understandings. For me, 'Drexel's 10,000 Hours' is an attempt to capture this missing aspect of knowledge and expertise. Facts may fade, but the story will stick in your mind for decades."
The first season contains six, twenty-minute episodes, each focusing on a different faculty member. They include Charles Cook, a professor in the construction management program; Joe Hancock, director of the retail and merchandising master's program; Kristen Betts, who teaches in the School of Education; Aroutis Foster, a professor of learning technologies and leader of the Games and Learning in Interactive Digital Environments (GLIDE) Lab; Veronica Carey, assistant dean for diversity, equity and inclusion and an associate clinical professor in the College of Nursing and Health Professions; and Paul Flanagan, a compliance specialist and assistant professor in the Thomas R. Kline School of Law. All six instructors have taught online through Drexel.
With episode topics ranging from classic Philadelphia architecture to the history of the cargo pant, each professor gets the opportunity to approach their research in a more colloquial setting. Instead of a formal academic lecture, they're free to discuss their work with genuine humor and enthusiasm, connecting their research with their personal lives. Along the way, some surprising details emerge. Before he went to law school, Flanagan was a nationally-ranked tennis player; Cook is a filmmaker who has written, directed and produced two movies. As their lives and their academic studies intertwine, a more well-rounded image of the faculty begin to emerge. And that, hopefully, makes it easier for their students to identify with them.
"We know that a lot of Drexel's online students feel a real affinity with the school and the faculty," said Shaun Fitzpatrick, the podcast's producer and a digital content specialist for Drexel University Online, "But, because they are online, they don't always get to interact with their professors the way an on-campus student might. We wanted to find a way to humanize some of Drexel's professors and help students put a face to the name they may only see on a screen."
To listen to the first season of Drexel's 10,000 Hours, visit the10000hours.org.