Through the Prism: Congratulations to the Class of 2019 & Happy Commencement!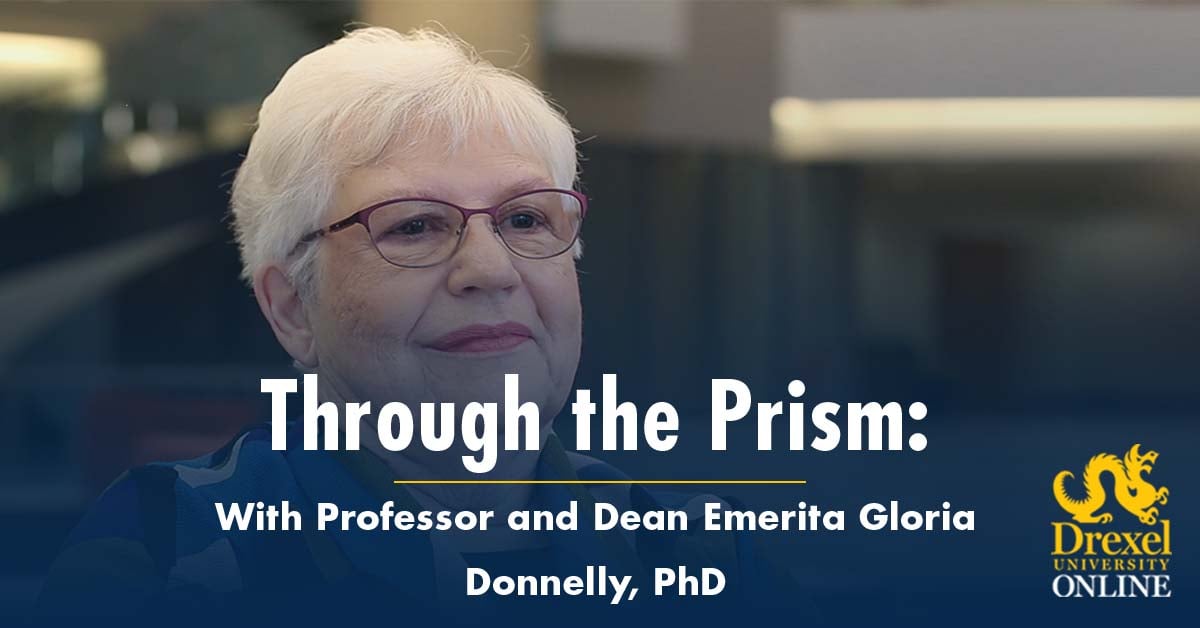 Wednesday, June 12, 2019
In this continuing series, "Through the Prism," Professor and Dean Emerita Gloria Donnelly shares insight, laughs, stories and tidbits in her own words.
Graduation day 2019 is here! It is time to celebrate your efforts, particularly the discipline that you exerted in completing an online degree program. More and more employers are convinced that employees who pursue online degrees are no different than traditional students, and may even be more committed to improving their knowledge and skill base which adds value to the workplace, to your profession and even to the world. Now you can solve that nagging problem or pilot the innovative idea that you dreamed up in a course. Most importantly, you are a role model to your family, especially your children, and the friends and colleagues who have cheered you on.
Though online learning is convenient, it requires an investment of time and attention, given that there is no opportunity to nap in the "back of the classroom." Twenty years of online teaching has not dampened my amazement at the ability of online students to juggle some of life's most demanding situations – entering a life partnership, experiencing pregnancy, raising a family while working full time, caring for elderly parents, changing jobs, getting promoted or demoted, or experiencing a life-threatening illness. And yet online students persist to earn that degree, that passport to a better life.
To get to this day, you have successfully completed at least 40 courses, with 40 different teachers and complex expectations; you wrote nearly 150 papers, clinical or work-related reports; you participated in group projects and you mastered online technologies that have enhanced your marketability. If you were a graduate student, you completed a thesis or research project or a dissertation which you had to defend before a faculty committee. WOW!
It is important to celebrate this upcoming "commencement" with family and friends, whether attending the ceremony online or in person. There is nothing quite like that moment when your degree is officially conferred, validating your academic journey and your success. Relish your achievement and be assured that the teachers and advisors of Drexel University who taught and guided you to this point are celebrating with you. Congratulations to the class of 2019!
"Celebrate what you've accomplished but raise the bar a little higher each time you succeed." - Mia Hamm, Olympian