Through the Prism: Improving Writing Assignments Part I: Book Recommendations and Tools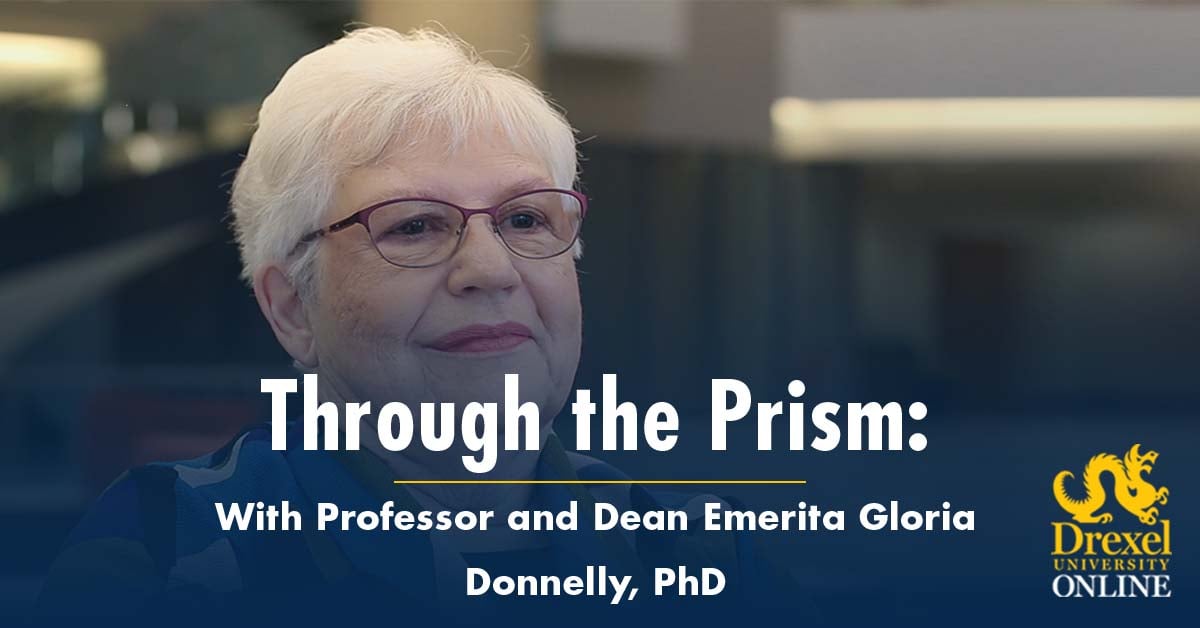 Thursday, January 17, 2019
In this continuing series, "Through the Prism," Professor and Dean Emerita Gloria Donnelly shares insight, laughs, stories and tidbits in her own words.

Part I: ON HAND TOOLS
That dreaded writing assignment is due in 10 days and you have not put one word to paper. You've ruminated on and researched the assignment's theme, striving to develop a unique interpretation and analysis of the issue with "proper organization, grammar and syntax." You received the grade of B- in your last paper and know that you can do better. The instructor's comments indicated problems with "organization and flow, sentence structure, economy of words, word usage." "Strive to develop your own writing voice," the instructor advises at the end of the paper. However, there are no directions on what a "writing voice" is and how one develops it, and there are few specific examples of how to improve organization or flow.
I am certain that you use the "Check Document" function in your word processing program before submitting your paper. However, that check only scratches the surface. You could enroll in writing courses, but you have neither the time nor the space in your program for extra courses. Listed below are some simple, cost-effective tools that include principles, insights and illustrations on how to improve your writing skills. Standing next to my computer are two books whose edges are worn from my continuous use. Even with decades of writing at work, writing for publication and grading student's papers, I depend on these books to improve my own prose. I offer them to you for consideration.
Zinsser, W. (2006 – 30th Anniversary Edition) On Writing Well: The Classic Guide to Writing Nonfiction. New York, NY: HarperCollins Publishers.
The first two chapters of On Writing Well addresses (1) the paper's audience, (2) direct writing, i.e., getting the clutter out of your prose, and (3) great beginnings (the lead) and endings. Zinsser describes types of writing and how they differ, i.e., writing about people, places, business, technology, the arts and about yourself. He also addresses that tendency we all have on imagining the final product before specifically organizing its elements. Each time I read Zinsser, I feel that he is talking exclusively to me, which helps me to emulate his no-nonsense style. Zinsser's tips and insights address non-fiction writing, which is likely the requirement in most of your academic writing assignments.
Evans, H. (2017) Do I Make Myself Clear? Why Writing Well Matters. New York: Little, Brown and Company.
Imagine the former editor of The Times editing your next paper. What would the marked-up paper look like? Does your opening paragraph give the reader a clear sense of where you are going? Are you using nouns and verbs correctly? For example, among the list of words we improperly use are "problem" and "dilemma." A problem is a situation about which you have no solution; a "dilemma" implies a choice between two possible actions. There are numerous two-column pages; the left column is original text; the right column lists Evans's edits intended to clarify, illuminate or use fewer words. There are lists of "pleonasm's" and how to correct them. Pleonasm, a new term for me, is a redundancy that clutters up your prose. As Evans puts it, "A pleonasm is a redundant, unnecessary superfluity," creating a pleonasm to make his point. He also lists "flesh eaters," unnecessary words and phrases that clutter your prose, with lists of the preferred word or phrase. For example, instead of "At the present time…" write, "When…" or change "Concerning the matter of…" to "About…."
Having graded thousands of student papers and essay exams during my teaching career, I believe that students need tools that can be quickly accessed and consulted frequently. How you write is indicative of how you think. So, the next time you write a paper, set it aside for a time and then read it aloud. Repeat this process three times using tips from Zinsser and Evans to revise and improve. You will be impressed with the results – and so will your teacher.