Through the Prism: How to Resolve High-Conflict Situations Professionally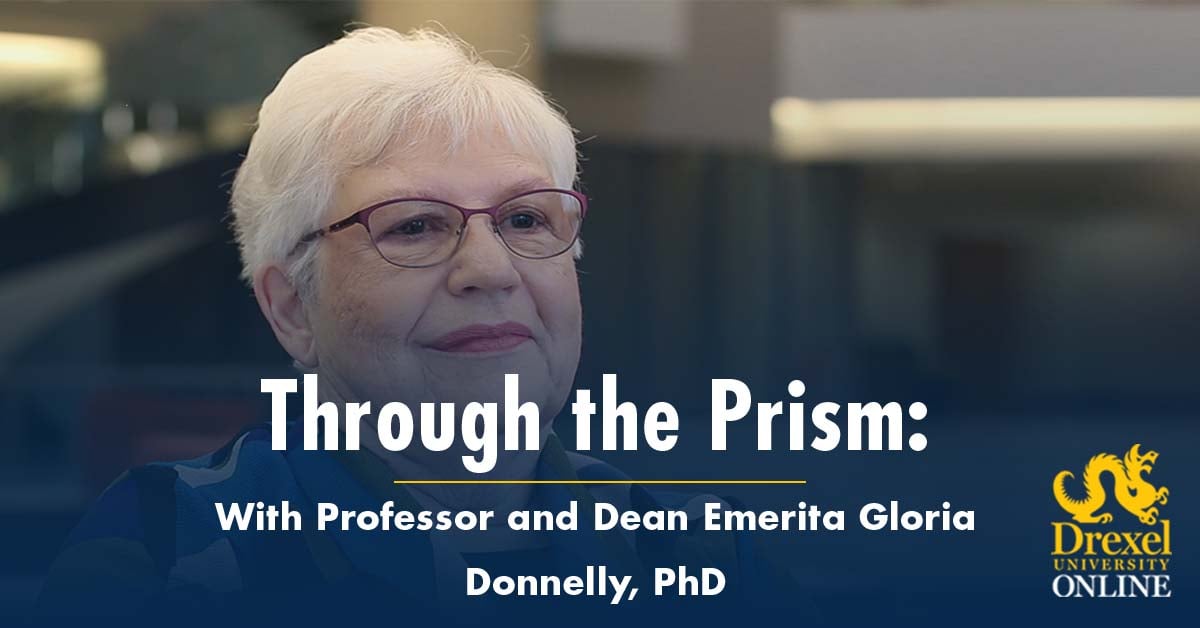 Gloria Donnelly
Wednesday, October 24, 2018
In this continuing series, "Through the Prism," Professor and Dean Emerita Gloria Donnelly shares insight, laughs, stories and tidbits in her own words.

---
It was bad enough when Cara publicly lectured you about your approach to a care situation. Contrasting her 20 years of "high level" experience with your "paltry" 10 was stinging. Today, Cara has followed up her attack with an email, again expounding her expertise, her "evidence based" methods and her critique of you – written in red text. You seethe as you read the red letters. Emotion would dictate that you strike back, reciprocate with your own critique in the next meeting or write a blistering response in a deeper shade of red. Let's stop here and consider ICE, an acronym that highlights three of the most important response options you have in any difficult situation.
I = Ignore. You can choose to ignore the critique, which is different from letting hurt feelings and embarrassment silence you. Picture yourself breathing deeply, sitting up so that you are taller, looking directly into your aggressor's eyes and saying nothing. This is a powerful, non-verbal response signaling your decision not to take the bait, not to let your emotions rule. And, with a strategy of silence, you are keeping the ball in your aggressor's and in the group's court. If the aggressor continues, you can exit the meeting. If a group member intervenes to lower the collective anxiety, be grateful and let it be. The salient point is that you have choices and response options in difficult situations and do not need to be a slave to fight or flight emotions. Even if you are "welling up with tears," you can walk away before the flood and think about how you might move to another set of options.
C = Confront. If you are ready for a public exchange, choose to confront your aggressor with strong "I" messages that offer your perspective on the situation. "I disagree – my approach to this care situation resulted in a good outcome for the patient. We can debate this later if you like." Or, "I do not appreciate nor did I request a critique of my care." Or, you can point to the error of your colleague's ways by asserting, "I do not appreciate the public critique; it is embarrassing to both of us."
If you are not ready for in-person confrontation, by all means respond to the red-lettered email. Construct a response with "I" messages, refute the aggressor's premises and find a trusted friend with good writing skills who can polish your response – then click, "send." There are so many response options with which to experiment to prepare yourself for future encounters.
E = Experiment. Rehearsing responses in the privacy of your car or with a trusted friend can hone your communication skills. Rehearsing key phrases to use in difficult situations "files" responses in your head – and if you manage your emotions you will access the right statement. There are so many tools to assist you in becoming a commanding communicator. Alain, 1 for example, has developed 3000 "powerful phrases" to use in conflict situations, to negotiate or to problem solve. The phrases are categorized; for example, there is a category of responses to use "when someone Is angry" and they are listed in descending order from gentle, "We all have bad days – let's take a second to cool off," to confrontational, "Your language tone is offensive and unacceptable."2 You get the point – it is about choice, not only the words that you choose but the tone and strength with which you deliver them – and imagine the fun you will have experimenting with 3000 phrases. You may even begin developing a list of your own responses shaped by difficult situations at work and in life.
Three words, Ignore – Confront - Experiment. Type them in 48 font size and display prominently as a reminder that you have infinite choice in how to respond in any situation.
1. Alain P. (2012) The Leader Phrase Book: 3000 + Powerful Phrases That Put You in Command. Wayne, NJ: The Career Press Inc.
2. Op. cit. pp. 79-80.