Online Master's Degree in Business Administration from Drexel
Master of Business Administration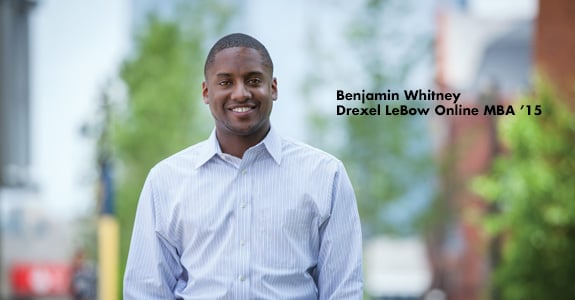 ---
The Drexel LeBow Online MBA is a highly customizable degree designed to equip you with problem-solving and leadership skills that can be applied across a variety of different industries.
Our flexible curriculum allows you to master the fundamentals of business, identify leadership strengths, and think strategically using quantitative data, all while maintaining your busy schedule and earning your degree on your own time. Drexel University's world-renowned faculty will help you develop and utilize these skills immediately in the workplace.
The program can be completed in as little as 18 months or up to five years.
MBA Degree Online Program Features
Highly Customizable
Customize your learning experience to your interests and career goals through concentrations and graduate minors.
Hands-On Experience
Take advantage of multiple residency options and networking opportunities, as well as case simulations and portfolio projects
Well Respected
The Drexel LeBow Online MBA is ranked as one of the top 20 online MBA programs in the world by Financial Times and is AACSB-accredited
Dual Degree Options
The LeBow College of Business offers the ability to share up to 15 credits across degrees, maximizing both your time and financial investment. You can declare your second degree once you have completed at least 15 credits of your initial degree. Any of the online business degrees can be paired as a dual degree such as MBA/MS Business Analytics, MBA/MS Sport Management, or MS Business Analytics/MS Sport Management, with shared coursework usually through elective credits.
Summer Webinar Series
Join faculty, admissions counselors, and academic advisors for a sneak peek at online learning with Drexel University's LeBow College of Business. Whether you have questions about how to make your application stand out or what it's like to take an online graduate business course, this 3-part series will provide the support and information you need to take the next step.
Which Online Graduate Business Program is Right for You?
Tuesday, May 21, 2019 | 12:00 p.m. – 1:00 p.m. ET
A general overview of the LeBow College of Business online graduate programs, including the Drexel LeBow Online MBA, MS in Business Analytics, and MS in Sport Management.
The Drexel LeBow Student Experience
Wednesday, June 19, 2019 | 12:00 p.m. – 1:00 p.m. ET
Learn about the LeBow Graduate Career Services team, which offers MS and MBA career coaching to help you achieve optimal career advancement throughout your program, as well as after graduation.
A Faculty Perspective
Tuesday, July 23, 2019 | 12:00 p.m. – 1:00 p.m. ET
A LeBow professor presents an in-depth discussion about what to expect within your courses in LeBow's online graduate programs.
What is an MBA?
For those looking to enter the corporate world or advance their business careers, a master's in business administration is one of the most versatile degrees you can pursue. At Drexel, you'll take classes like "Corporate Financial Management" and "Business Problem Solving," as well as more specialized courses of your choosing, to help you prepare for any challenges you may face. Whether you're looking to stand out in a competitive job market or land a big promotion, having an MBA shows that you have the background and the leadership skills to get the job done.
Earning an MBA can have a big effect on your career. According to a 2017 survey conducted by the Graduate Management Admission Council, MBA graduates are more likely to hold senior- and executive-level positions, supervisory positions and roles with budgetary authority than graduates with non-MBA business degrees.
Why Choose an Online MBA Program?
For working professionals, it can be difficult to balance courses with a career and personal life. Pursuing an MBA online allows you to have the best of both worlds: you can continue to work full-time while completing your coursework on your own schedule. The skills you learn in class can be directly and immediately applicable to your work, and with professors and classmates from around the world, you'll be able to network globally without ever leaving home.
How Long Does It Take to Earn a Master's Degree in Business Administration?
Drexel's online MBA is designed for maximum flexibility to fit your needs and your lifestyle. An accelerated option allows you to complete the degree in as little as 18 months. If you need a little more time, you can take up to five years to earn an online MBA through Drexel.
What are the Requirements and Skills Needed for a Drexel LeBow Online MBA?
Drexel's online MBA is a robust, adaptable degree that can support your career development in multiple fields. While a business background might be helpful, it's not required. You can pursue an MBA with any undergraduate degree. It's much more important to have good teamwork and communication skills, a knack for problem solving, the ability to think and plan strategically, and the desire to lead an organization to success.
What have our students done with their MBAs?
With a Drexel MBA, you'll have the business savvy and leadership skills to pursue a new venture or work your way up the corporate ladder. Alumni of the LeBow MBA program have credited their degrees with helping advance their careers, and the online format made it easy for them to take classes while still working full time.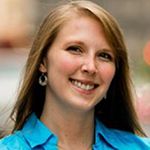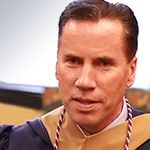 Discover more MBA success stories
Master's in Business Administration Salary Expectations
Salaries for MBA graduates can vary by position and company. According to the Financial Time's 2018 Online MBA rankings, however, graduates of the Drexel online MBA reported an average salary of $121,250 within three years of graduation.
---
Drexel University offers a variety of Graduate Minors that can be added to any master's degree program.
State restrictions may apply to some programs.
Curriculum
This program is organized into four 10-week quarters per year (as opposed to the traditional two semester system) which means you can take more courses in a shorter time period. One semester credit is equivalent to 1.5 quarter credits.
Required Courses

ACCT 510
Essentials of Financial Reporting
2.0
BLAW 510
Analyzing Legal Options in Decision-Making
1.0
ECON 601
Managerial Economics
3.0
FIN 601
Corporate Financial Management
3.0
MGMT 510
Business Problem Solving
3.0
MGMT 520
Strategy Analysis
2.0
MGMT 530
Managing and Leading the Total Enterprise
2.0
MGMT 770
MBA Capstone
2.0
MKTG 510
Marketing Strategy
2.0
ORGB 510
Leading in Dynamic Environments
2.0
ORGB 520
Leading High-Performance Teams
1.0
ORGB 530
Career and Professional Development
1.0
POM 510
Operations and Supply Chain Management
2.0
STAT 510
Introduction to Statistics for Business Analytics
2.0
Experiential Requirement (select one)
3.0

BUSN 615

Graduate Internship

BUSN 715

Business Consulting Projects

ORGB 640

Negotiations for Leaders

STAT 634

Quality & Six-Sigma

MGMT 680

Leading for Innovation

Concentration Courses

9.0

Free Electives

9.0
Total Credits
49.0
Admissions Criteria
A bachelor's degree from a regionally accredited college or university with a GPA of at least 3.0 preferred. No specific undergraduate major is required. Degrees earned abroad must be deemed equivalent to a U.S. bachelor's.
Required Documents
With multiple ways to submit documents, Drexel makes it easy to complete your application. Learn more by visiting our Completing Your Application Guide.
A completed application
Transcripts
Official transcripts from all universities or colleges and other postsecondary educational institutions attended (including trade schools)
Unofficial transcripts may be sent to expedite the review of your application. Official transcripts must be received if you are accepted into the program.
GMAT/GRE
Scores: GMAT score of at least 570

The GRE is also accepted in lieu of the GMAT, with scores of at least 153 in both verbal and quantitative reasoning, or a score of at least 1170 on the old test

Waivers: You may petition for a GMAT or GRE waiver if you 1) have a minimum of three years of professional experience in a management or management-track position, 2) have demonstrated consistent career progression through your career, and 3) can demonstrate strong quantitative skills. Waiver requests should be submitted in writing to applyDUonline@drexel.edu and convey how you meet those three requirements. The GMAT exam is waived for those who hold terminal degrees such as JD, MD, PHD, or DDS.
Letters of Recommendation: Two professional letters, at least one from a current supervisor, that speak to your performance and accomplishments, and attest to your ability to succeed within the program.
Resume: Quality and quantity of professional experience will be evaluated
Essay: This personal statement (approximately 500 words) should describe in detail your reasons for pursuing a graduate degree from LeBow College, your short-term and long-term career plans, and how your background, experience, interests, and/or values, when combined with a Drexel graduate degree, will enable you to pursue those goals successfully.
Additional requirements for International Students
Transfer and Waiver of Credits
Qualified students may request consideration for up to 16 credits in course waivers or transfer credits based on prior academic coursework or professional designations (i.e. certifications). View the complete policy.
Tuition
The tuition rate for the academic year 2019-2020 is $1306 per credit.
This program is eligible for Financial Aid.
Special tuition rates available for Drexel University Alumni, Military members, and members of our Partner Organizations.

These rates apply only to new online students and students being readmitted.
All students must contact applyDUonline@drexel.edu within the first two weeks of the term to request tuition savings for which they qualify.
Special rates cannot be combined. If you qualify for more than one special rate, you'll be given the one with the largest savings.
When receiving special tuition plans with Drexel University Online, you may not combine them with other tuition benefits that may be available from Drexel University.
Academic scholarships are available.
Program Rankings
The Drexel LeBow Online MBA is top-ranked with the following higher education and business publications:
U.S. News and World Report
Financial Times
CEO Magazine Global MBA Rankings
Quacquarelli Symonds Limited (QS) Distance Online MBA Ranking
Apply today for the Online Master's Degree in Business Administration from Drexel
Apply now to begin your application for obtaining a Drexel degree online!