Drexel's online MS in Retail & Merchandising Program Holds an In-Person Residency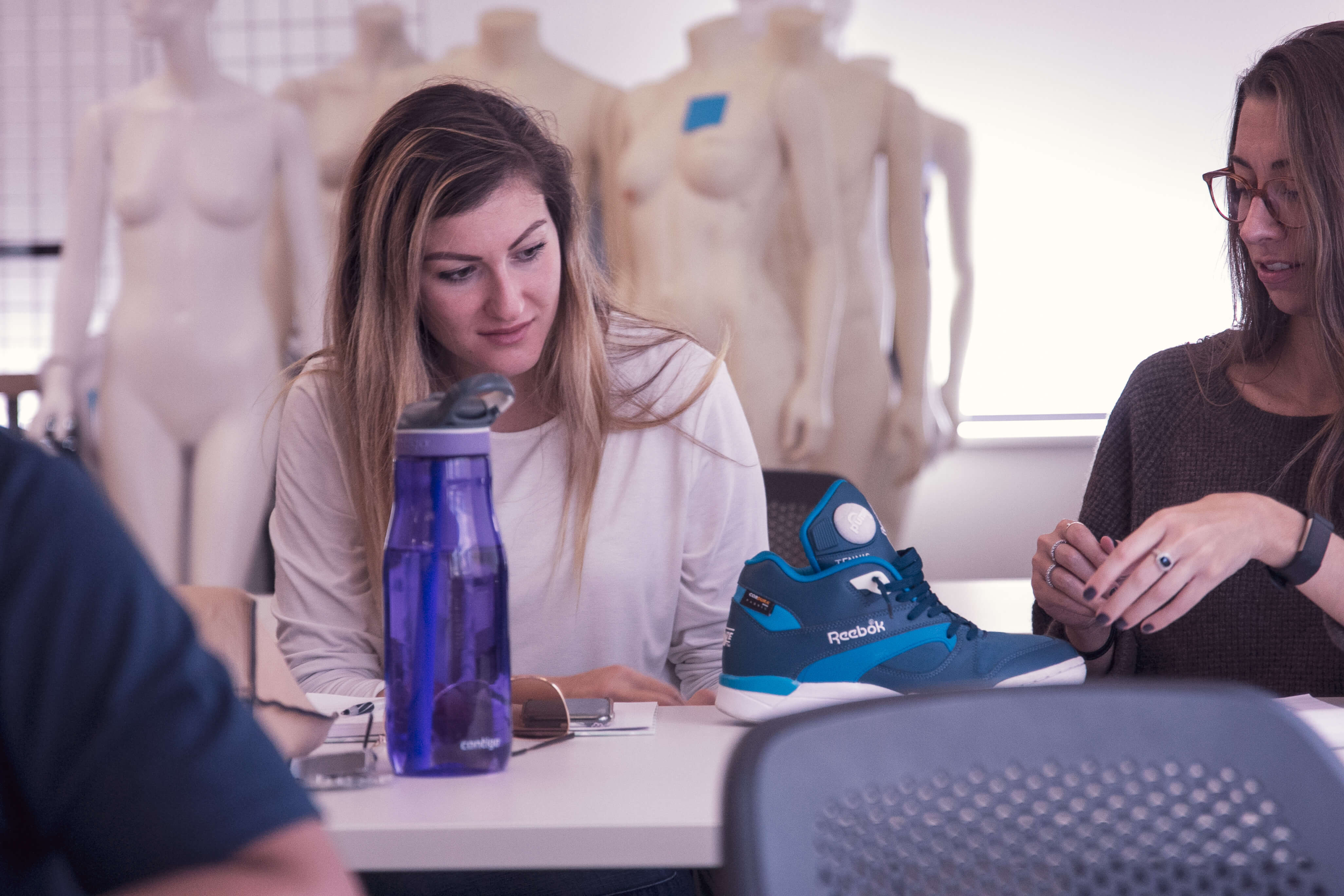 Tuesday, December 04, 2018
The online MS in Retail and Merchandising held its first residency this fall, with three of its students traveling to Philadelphia for a day of faculty introductions, workshops and a graduate student orientation. The centerpiece of the residency was Sean Williams's "Obsessive Sneaker Disorder," where Williams, the founder of SOLEcial Studies and a sneaker culture expert, presented on the connection between sneaker design and product storytelling. Williams shared his background as a brand consultant for Adidas and the owner of thousands of sneakers as a catalyst to challenge participants to consider everything from materials, design, price, color and originality when targeting potential customers.
Williams, who is currently a Rankin Scholar-in-Residence at Drexel's Westphal College of Media Arts & Design, held a public keynote talk the night before the residency with his business partner, Dee Wells. The two discussed how to get involved in the sneaker industry, as well as the lack of diversity they say is still an issue. "There are not enough women and minorities in the sneaker industry," Williams said, stressing that this was one of the things that inspired him and Wells to educate others about the industry. "It's getting better, but we still have a long way to go."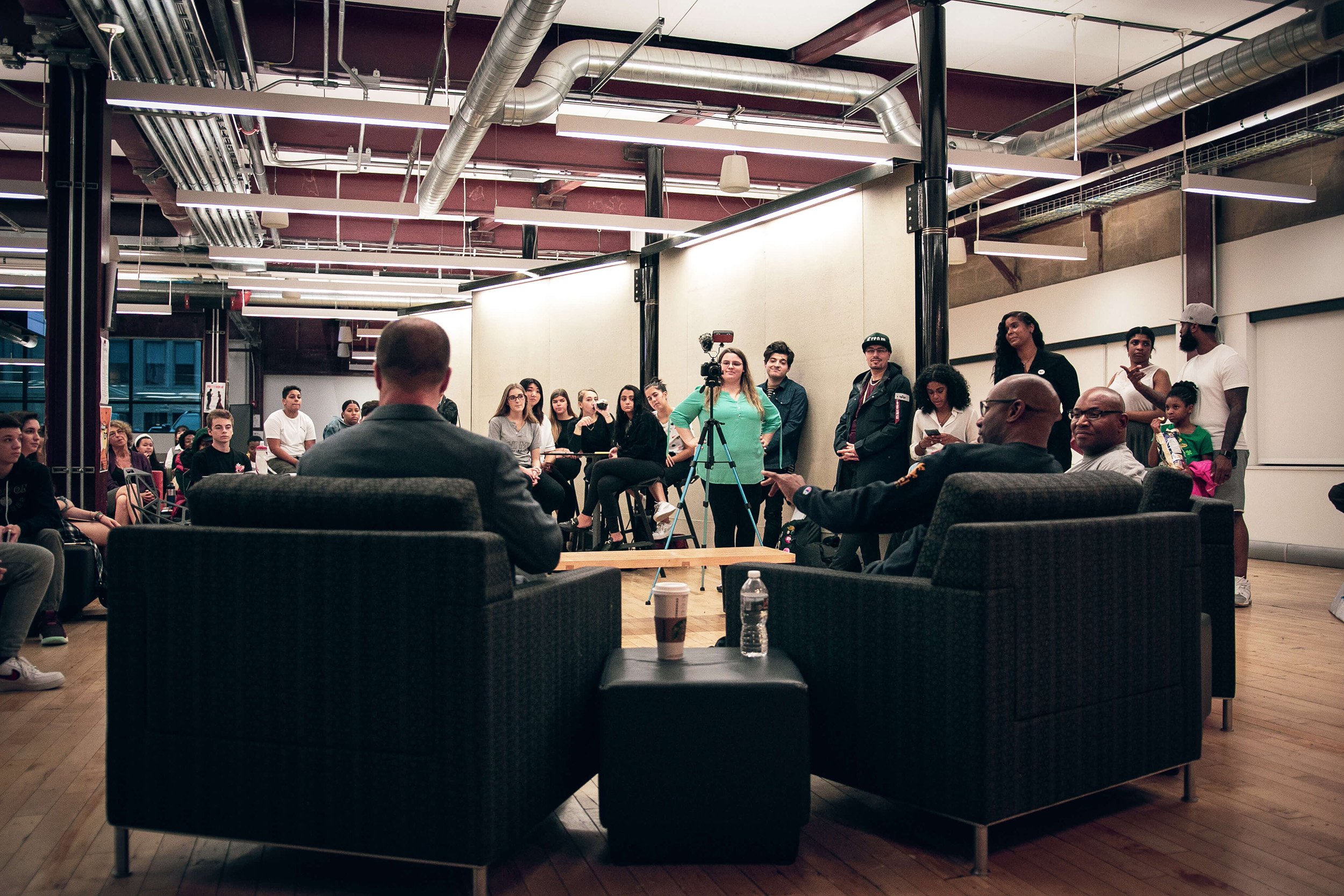 For the online students in attendance, the residency gave them a unique opportunity: the chance to come to campus and experience Drexel life for a day.
"The residency was a great opportunity to hear a different perspective and a realistic application of what we have been learning in class," said Carolyn Menan, who started the online graduate program in April 2018. "I especially enjoyed the workshop, as I caught myself a few times thinking about lectures and readings that have been discussed in classes for my program. It was a great feeling to understand retail business perspective that has been taught and be able to apply those concepts to a new discussion."
Another highlight was the ability to come face-to-face with some of the professors and classmates she had previously only seen through a computer screen. "I was so happy to meet professors and students in person during the residency. While we converse frequently for class, there is something to be said for valuable face time. After written discussions and phone calls, it was great to put names and voices with faces, and spend time with everyone as a program group," said Menan.