Drexel's Global Classroom Experience Connects Nursing Student to India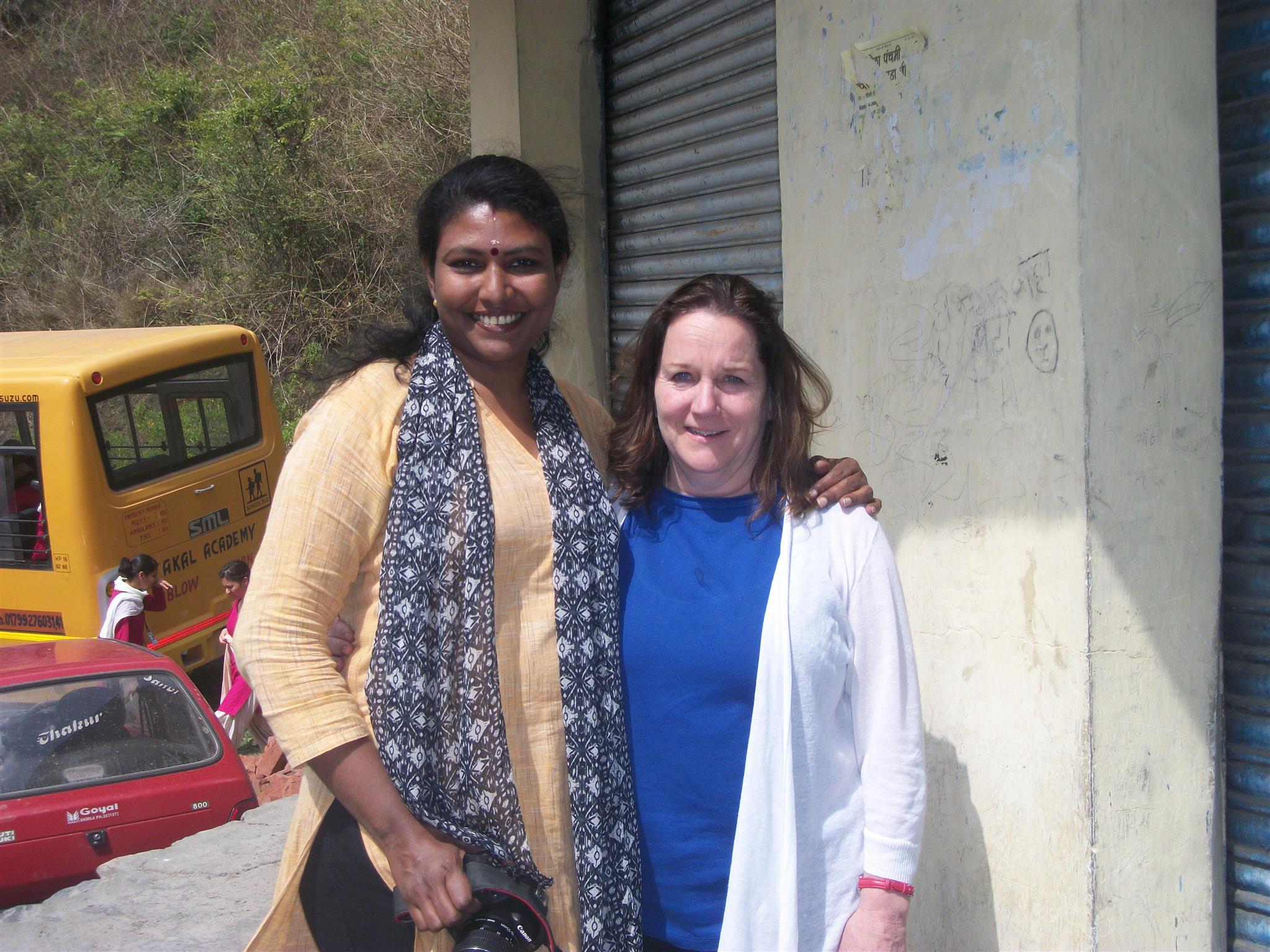 Friday, August 24, 2018
The idea of a truly global college experience is often (and incorrectly) used interchangeably with the idea of studying abroad. And if "studying abroad" brings to mind undergrads backpacking through Europe, it's no wonder that many online students assume that a global education isn't in the cards for them. But what if a course could bring the world right into your home, allowing you to interact in real time with students from the other side of the earth, comparing notes and learning about each other's cultures?
Jane Greene Ryan, PhD, is answering that question with her global classroom experience, which lets the associate clinical professor bring her online Drexel University students to India with her – virtually, at least.
The global classroom project began 10 years ago when a few professors from Drexel's College of Nursing and Health Professionals began traveling to northern India to give workshops on faculty development at Eternal University. The scope of the relationship between Drexel and Eternal began to expand, and a year and a half ago inspiration struck Ryan when she learned that the Office of International Programs at Drexel was creating a learning community around the global classroom experience.
"The bottom line is that [the global classroom] is another way to offer Drexel students a global experience," Ryan explained. "So Drexel students who can't necessarily take the time to travel someplace else can be involved in a global classroom."
For Ryan, that meant combining her work in India with her Drexel online RN-BSN students. In spring 2018, Ryan went to India for six weeks. While there, she connected her online global health class from Drexel with her Indian graduate students, using clinical specialty-specific Zoom classrooms to allow them to speak face-to-face. This not only allowed students to chat about what medical practice was like in their respective countries, but give each other a peek into their lives. Though the time difference could be daunting (the nine-and-a-half-hour difference meant that Drexel students were beginning the chat around 7 a.m. Philadelphia time), the optional chats were met with enthusiasm.
The feedback from both Ryan's Drexel students and her Eternal ones has been overwhelmingly positive.
"It was fascinating to participate in the Zoom sessions, video chat with other nursing students and see the surrounding location, villagers and their villages. We were able to gain understanding of both the similarities and differences between the American and Indian nursing students," said Danielle Wosczyna, an online RN-BSN student graduating fall 2018. "I was so proud to be a part of this exciting class that I told everyone I knew. I have RN friends who are in other schools for their BSN, and no one has experienced anything like this."
Ryan and her colleagues are working to make the global classroom even more global. One online MSN in Nursing Education student will be traveling to India in October to complete her practicum at Eternal University. Ryan is also working on a plan to take a future cohort of online RN-BSN students to India for an intensive abroad. The current goal is to launch that option in fall 2019.