Online MS in Television & Media Management
---
The online Master of Science in Television & Media Management offers professionals advanced business expertise and insight into programming, audience analytics, media technology, finance, and more from the growing fields of television and evolving media. The converged world of television has undergone a sea change in the face of new revenue models, rapidly changing telecommunications policy, evolving technology, shifting audience loyalties, and a volatile global marketplace. This new arena requires skilled and creative professionals who possess the acumen to lead the future of content creation and delivery across all platforms and devices.
This program is ideal for anyone who is passionate about media, including professionals already working in the television and media industry, recent college graduates who seek to enter the television industry, professionals from multichannel and broadcasting companies, advertising agencies, and streaming and social media entrepreneurs. Upon graduation, you will be able to manage in television organizations at any level and understand the new media ecology of a global and digital television landscape. Students in the program have been hired by companies such as CNN, Nielson, Lionsgate, and Glass Entertainment Group.
Program Features
MS or dual MS/MBA degree options
Faculty of experienced national media professionals in the country's 4th largest TV market
Curriculum that combines practical and academic coursework, covers management principles and programming strategies, and identifies market research best practices to prepare students for real world work
Optional professional internships in locations such as Philadelphia, New York, Washington D.C. or Los Angeles
Optional study abroad experience in London
On-campus orientation prior to start of the program and a two-day mid-program professional residency in Philadelphia
Archived Webinars
Reduced Tuition Rates
Members of the National Academy of Television Arts and Sciences (NATAS) and other partner organizations receive a 20% tuition savings towards the online program.
Hear From Our Students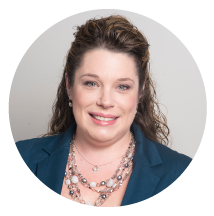 Program Leadership
Michelle McHugh
Associate Director, Television & Media Management Online
215.571.4647
pmb92@drexel.edu
Al Tedesco
Director, Television & Media Management
215.895.2180
ast33@drexel.edu
---
Drexel University offers a variety of Graduate Minors that can be added to any master's degree program.
State restrictions may apply to some programs.
Curriculum
This program is organized into four 10-week quarters per year (as opposed to the traditional two semester system) which means you can take more courses in a shorter time period. One semester credit is equivalent to 1.5 quarter credits.
Required Courses

TVMN 606
The Field of Television Management
3.0
TVMN 610
Media Law for Television Management
3.0
TVMN 621
Audience Data and Analytics
3.0
TVMN 640
Media Ethics of Television Management
3.0
TVMN 651
Media Systems and Dynamics
3.0
TVMN 710
Television Programming
3.0
TVMN 731
Television Technology and Innovation
3.0
TVMN 740
Money and the Media
3.0
TVMN 780
Media Research Laboratory
3.0
TVMN 795
Capstone Project Seminar
3.0
TVMN 796
Capstone Project Completion
1.0

Select four of the following:

12.0

TVMN 623

Television Advertising: Strategy, Planning, & Analytics

TVMN 625

Media Sales

TVMN 631

Television Production Laboratory

TVMN 655

Multi-Platform Strategy

TVMN 660

The Social Impact of Television

TVMN 671

Media Deal-Making

TVMN 675

Global Television - London

TVMN 680

Management of News and Sports Programming

TVMN 685

Producing for Television

TVMN 700

Television Practicum

TVMN I599-I999

Independent Study in Television Management

TVMN T580-T980

Special Topics in Television Management

Required Business Courses

BUSN 501
Measuring and Maximizing Financial Performance
3.0
ORGB 631
Leading Effective Organizations
3.0
Total Credits
49.0
Admissions Criteria
A bachelor's degree from a regionally accredited institution
Undergraduate GPA of at least 3.0 preferred

Career experience in field also considered
Required Documents
With multiple ways to submit documents, Drexel makes it easy to complete your application. Learn more by visiting our Completing Your Application Guide.
A completed application
Official transcripts from all universities or colleges and other post-secondary educational institutions (including trade schools) attended
Two letters of recommendation (professional references preferred)
Personal statement (500 words) that addresses:

Why do you want to pursue a graduate degree in television management at Drexel?
What do you consider to be the most important problem facing the television industry today, and how will it affect the industry you will manage in the future?
What are the short-term and long-term plans for your career in the television industry, and how will a degree in television management at Drexel further those objectives?
What was the topic of the best research paper you ever wrote as an undergraduate, and why was it the best? You may submit it if you choose.

Resume
Additional requirements for International Students
Tuition
The tuition rate for the academic year 2019-2020 is $1056 per credit.
This program is eligible for Financial Aid.
Special tuition rates available for Drexel University Alumni, Military members, and members of our Partner Organizations

These rates apply only to new online students and students being readmitted.
These rates apply only to fully online courses. Hybrid or on-campus courses may have different rates.
Tuition rates are subject to increase with the start of each academic year in the fall term.
All students must contact applyDUonline@drexel.edu within the first two weeks of the term to request tuition savings for which they qualify.
Special rates cannot be combined. If you qualify for more than one special rate, you'll be given the one with the largest savings.
When receiving special tuition plans with Drexel University Online, you may not combine them with other tuition benefits that may be available from Drexel University.
Program Leadership
Michelle Bradsher-McHugh
Associate Director, Television & Media Management Online
pmb92@drexel.edu
215.571.4647

Michelle Bradsher-McHugh is Associate Director of Drexel University's Television & Media Management Program. Her dual career path has resulted in extensive knowledge of both the television industry and the fields of communications and marketing.

Michelle spent 14 years in the television industry, getting her start as an intern and then weekend associate producer at WGHP-Television in the Greensboro, NC television market. She moved to Philadelphia, Pennsylvania in 2002, when she was named producer of KYW-Television's 6:00 p.m. newscast. Later, she worked as an Emmy Award winning producer and executive producer at WCAU-Television. She currently serves as President of the National Academy of Television Arts and Sciences, Mid-Atlantic Region.

Most recently, Michelle was Director of Marketing and Communications for Melmark, a not-for-profit organization with service divisions in Berwyn, PA and Andover, MA that is dedicated to providing opportunities for children and adults diagnosed with autism and intellectual disabilities. Her communications and marketing skills helped get the organization on the TODAY Show, in front of Pope Francis on the World Meeting of Families stage, and in publications throughout the region.

Michelle received her undergraduate degree in Broadcast Journalism from the University of North Carolina Greensboro. She holds a Masters in Interactive Media from Quinnipiac University and has taught undergraduate courses, both online and on-campus, for several years.

Michelle also serves on the communications committee for the Pennsylvania March of Dimes and on the advisory boards for iHi International as well as the Hubert J.P. Schoemaker Classic for Melmark. She and her husband, CBS3 Photojournalist, Jim McHugh, live in Havertown with their son.
Albert S. Tedesco
Director, Television & Media Management
ast33@drexel.edu
215.895.2180

Al Tedesco directs the Paul F. Harron Graduate Program in Television & Media Management and advises the Graduate Television Association. He conducts research into the impact of digital media on broadcast television, and is the recipient of a Faculty Development Committee grant to study broadcasters' response to the challenge of new media. He has worked for more than twenty-five years in television and related communications fields and has extensive experience in the management of publicly and privately held communications companies. He is the president of Medianex, Incorporated, a marketing communications and management-consulting firm, and directs The Documentary Laboratory there.

Before joining WWSG-TV in Philadelphia, Al created and directed the foundation-supported and award winning Video Documentary Laboratory at Drexel, where he served as a member of the faculty and designed the university's first communications curriculum. He was the founding Vice-President and General Manager of WWSG-TV57, Philadelphia's first hybrid television station. Channel 57 broadcast FNN (the predecessor to CNBC) during daylight hours, and subscription television in the evening. At Pennsylvania Pay TV, the sister operation of Channel 57, Al managed the Philadelphia metro area's first addressable subscription television service that reached more than 50,000 subscribers. He introduced the first broadcast-based digital electronic billboard system in Philadelphia, and designed and managed its subscriber/advertiser supported infrastructure. He later served as VP for Marketing for Popvision, Philadelphia's first multi-channel multipoint wireless cable television system.

Al has conducted research into network television news for the United States Commission on Civil Rights and the Foreign Policy Research Institute, and served as television and new media consultant to The University of Pennsylvania Museum of Archaeology and Anthropology. He is co-author, with Charles T. Meadow, of Telecommunications for Management, published by McGraw-Hill, one of the first texts to explore the impact of emerging media technologies on the management process. He is the author of studies and papers on new media, television news and drama programming, and has addressed regional and national groups including the NCTA, the Institute for the Future, the American Society for Information Science and Technology, and the International Communications Association. He serves on the Media Advisory Council of American Insight, a non-profit producer of historical documentaries.
Apply today for the Online MS in Television & Media Management
Apply now to begin your application for obtaining a Drexel degree online!