An Ambitious Online Student Takes on Viruses
Monday, November 13, 2017
At Drexel University, "Ambition Can't Wait."
That's why Amber Duren, an online student in Drexel University's MS in Infectious Disease program, found her passion at a young age. 
"When I was like 12, I got ahold of the book, 'The Hot Zone.' It's all about when [the] Ebola [virus] first broke out into the human species, and I was like, 'That sounds amazing!' So, I was 12-years-old telling everyone Ebola is my favorite virus."
Duren now works as a research technician at a contract research organization (CRO), investigating disease outbreaks and epidemics as they happen in hopes of better informing the public. Her ultimate aspiration? Become a "virus hunter." 
Her industry—field epidemiology—can be a demanding one, which is why Duren's arming herself with as much knowledge as possible through the MS in Infectious Disease program. 
The program, Duran says, is "versatile" and "practical." Duren especially likes her immunology course, pointing to the experts who speak to her class through Zoom video conferencing. 
"It was really interesting getting the perspective of someone who's worked in [the] industry. It was just cool being able to talk to someone whose job is not just reading you slides every day, and they do something in the lab and you have no idea what. It's just a really cool setup," she says. 
Duren lives and works more than 700 miles away from Drexel's campus in Allegan, Michigan, so online learning was a no-brainer. Aside from the flexibility and asynchronous delivery of her program, Duren shared another advantage to pursuing her master's online. 
"Being in Michigan, I don't have to drive through outrageous blizzards all the time, and they never cancel classes in Michigan because otherwise, they'd be canceling all the time. Online is definitely another plus for the weather."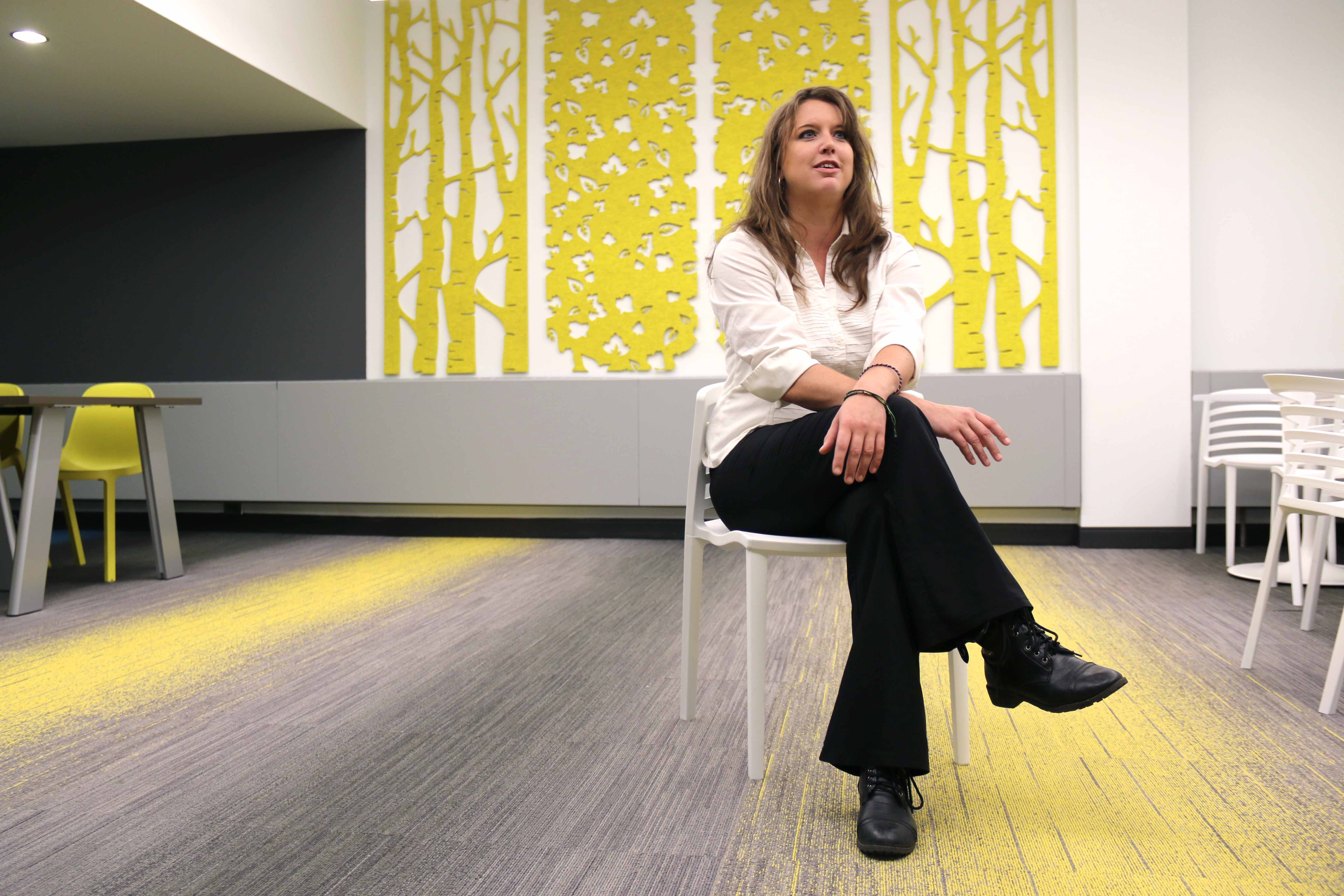 For Duren, the MS in Infectious Disease program checked all the boxes. It allows her to chase her passion without the hassle of commuting through snowstorms. Still, being the ambitious Dragon that she is, Amber decided to fly to Philadelphia to attend Discovery Day, Drexel University College of Medicine's day-long event celebrating the basic and clinical research accomplishments of its students. 
This year, topics discussed ranged from artificial ovaries to in-vitro cancer treatment to PTSD increasing the risk of cocaine addiction. What's more, Duren was able to use the opportunity to network. 
"I had dinner with three of my instructors and met many more who will end up being my instructors over the next couple years. Everyone at Drexel is very nice, very welcoming."
Ambitious. Versatile. Welcoming. These words describe so many Drexel Dragons, and Amber Duren is no exception. She's gaining practical knowledge in her field, earning valuable facetime with industry experts and is soaking it all in. 
"I'm very happy to be here and I am loving what I learn. I don't think anyone would go wrong coming here, and the coursework is great -- I love it that you don't have to show up to campus!"