10 Things Your Math Teachers Wish You Knew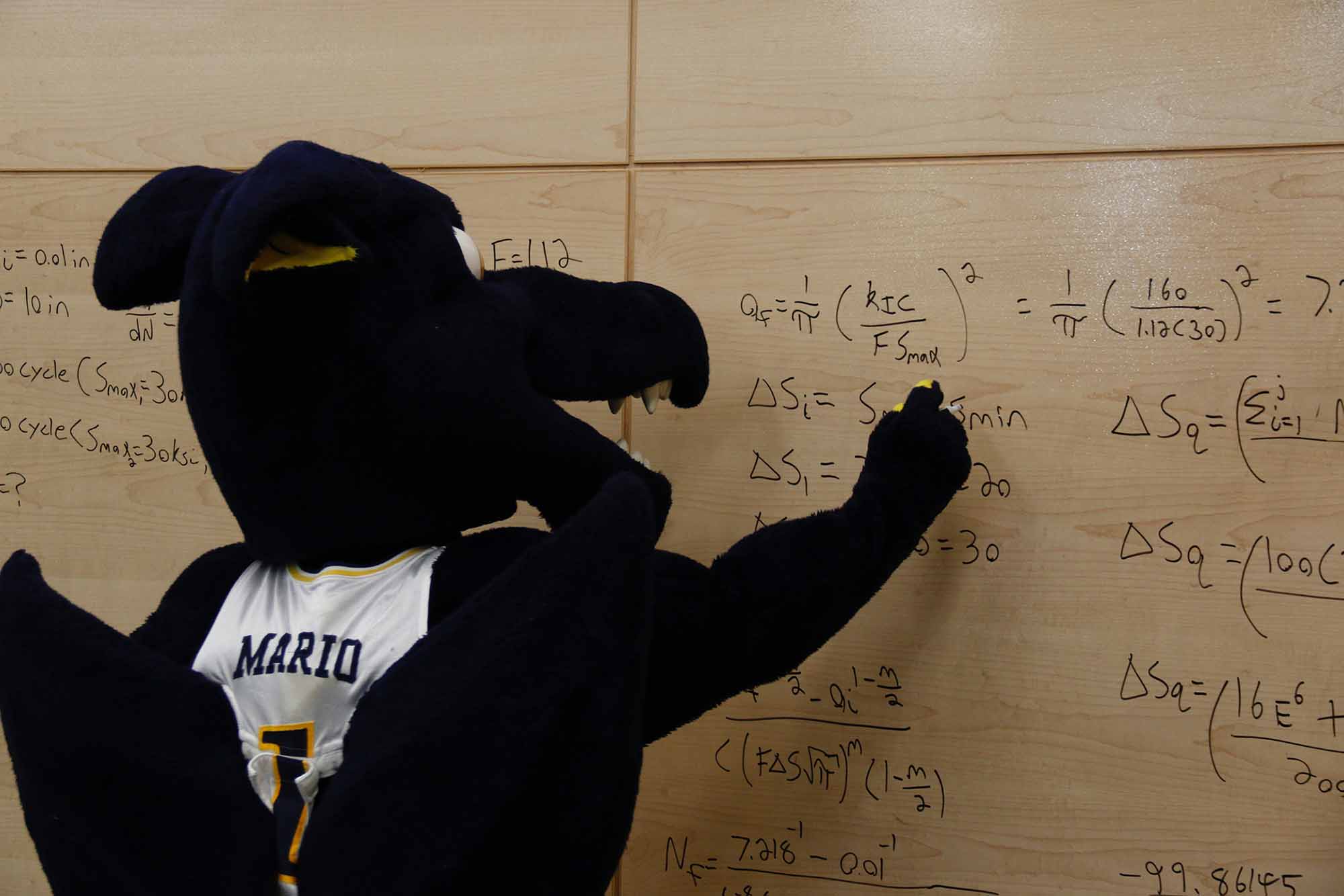 Wednesday, March 14, 2018
Has there ever been a subject as simultaneously loved and dreaded as math? For some students, math comes naturally and prepares them for careers in everything from STEM to business. For others, well…let's just say they avoid numbers as much as possible.
Three graduates of Drexel University's online MS in Mathematics Learning and Teaching were asked about their time working as math educators. After all, who better to talk about math than those who loved it so much they teach it for a living? They shared everything from fondest memories to their least favorite questions they hear in class. (Hint: please don't ask them when you'll ever use math in the "real world.")
To be a great math student, you just need to try a little
Math teachers don't expect you to be a genius. On the contrary, they know math can be tough for students. All they really want you to do is try. "A great math student is someone who is constantly curious," said Caitlin Walsh-Jagielski, a 2016 graduate and current math teacher. "Someone who is not afraid of a few eraser marks."
"I think that students have this incorrect notion that teachers value quickness and memorization. To me, what makes a great math student is someone who is willing to take risks, someone who won't give up easily, someone who realizes that mistakes are a learning opportunity and uses them to grow," agreed Cheryl Fricchione, an elementary math coordinator who graduated in 2011.
John Petrie, a Philadelphia math teacher and 2016 alum, sums it up: "In my opinion, the student that is able to persevere through a math problem makes the greatest student."
The best part about being a math teacher isn't the numbers, it's the students
Try not to get a big head about this, but you're your math teacher's favorite thing about their job. It's true! "I love getting to start over every September and traveling on a learning journey that is so unique each year," said Walsh-Jagielski. "It is being able to talk about and recreate the stuff that the greatest minds thought about thousands of years ago!"
"The greatest enjoyment I get from teaching math is helping students succeed," Petrie said. "I teach both high school and community college-level mathematics and truly enjoy when a student understands a concept."
Ask good questions (and no, "I don't get it?" doesn't count)
There is no such thing a stupid question. But, well…some questions are better than others. (Here's a tip from Petrie: when your teacher asks a question, don't reply with, "When am I ever going to use this in real life?") And, for the sake of your teacher's sanity, please don't just say "I don't get it."
"I banned that phrase years ago," said Fricchione. "Questions are great. Needing help is not something to be embarrassed about. However, just uttering that phrase often means the student didn't even try to understand or attempt the problem. Therefore, I make them ask me specific questions."
Struggling with math? Practice makes perfect
Sorry for the cliché, but it's true: practice really does make perfect. Very few people are natural math geniuses. If you want to get good at the subject, you need to just put the work in. "I teach remedial math at a community college to students who have consistently struggled in math," Petrie said. "I don't offer advice, I lead them to success. Most students don't like math because they have been unsuccessful at it. Show them that they can achieve success and let them build upon it."
Students can change a teacher's life
If you've had a favorite math teacher in your life, you should let them know. Seriously! Nothing brightens a teacher's day more than knowing they've had a positive effect in your life. "A few years back, while learning the quadratic formula, I introduced a song to the class and played it a few times to help them remember," said Petrie. "Later that day, during baseball conditioning that was attended by many of my students, the boys were singing the same quadratic formula song in unison as the ran laps around the building."
"I was in a shopping mall out of state and a former student from my student teaching year noticed me. She stopped, with her young family, and said that she can still remember the way I had made her feel in math class," Walsh-Jagielski said. "Not that she was still using the math, but she said that I made her feel like she could do anything that she wanted. I went home and was glad. I knew I was meant to be a teacher. Sometimes, it's not about the math."
No, not every math teacher was a math geek growing up
Think your math teacher was a numbers genius as a student? Think again. While some loved math from an early age, others weren't quite as enthusiastic. Fricchione fell into the former group ("I adored math growing up! I would often leave my math homework until the end so I had something to look forward to," she said), while Petrie was more in line with the latter ("I struggled with math in high school but found a real understanding and appreciation for it in college," he admitted). And then there's Walsh-Jagielski, who probably had a lot more in common with you as a math student than you might think.
"My math teachers would kill me to know that I did my homework in homeroom!" she said.
Behind every current math teacher is a favorite past math teacher
Your math teachers were students once, too. And that means that they had a teacher that inspired them to teach. "Hands down – Joann Zarejko, my teacher sophomore through senior years," said Fricchione when asked about her favorite math teacher. "I even wrote to her a few years ago to tell how what an influence she had been on me."
For Petrie, his favorite professor in college played a big role in helping him realize he wanted to teach. It just took a little while for that influence to kick in. "It was an adjunct math professor that taught me how to be successful at mathematics. After 25 years working in the financial industry as a financial analyst, I changed careers and became a math teacher. How's that for impact," he said.
Math teachers do have a life outside the classroom, you know
Numbers and equations are great, but you do know that math teachers can talk about other things too, right? In fact, it's one of the things that Fracchione wishes students knew about her job. "For me, it is less what I wish they knew about my job and more what I wish they knew about me. I am more than just a one-trick pony. It tends to surprise students to find out that I know stuff beyond 'math'." As Walsh-Jagielski reminds students, "Its okay to still talk to me OUTSIDE of school!"
A math teacher's proudest moment is when a student finally gets it
Even though, yes, it's been established that teachers have lives outside of school, that doesn't mean that their classroom accomplishments don't mean anything to them. In fact, many of them count student success stories among their proudest moments. "There is NO greater feeling than a student that says, 'That's it? Really? That makes sense!'" said Walsh-Jagielski.
Fricchione remembered one particular student who reminded her why she loves her job. "My proudest achievement as a math teacher was learning that a former student who entered seventh grade lacking confidence in math is now majoring in engineering in college and that she attributed this to me."
You don't "hate math." You just haven't found the right teacher
Sure, you say you can't stand math. But sometimes, having the right teacher is more important than naturally liking the subject. "I wasn't a big fan either until the right instructor helped me to gain a better understanding," said Petrie. Still not convinced? Maybe you should take a class with Walsh-Jagielski. "You should enroll in my class! I'll get you to love it," she joked. "And even if you don't fall in love with math, I'll find something you make you fall in love with learning!"