MS in Professional Studies
Drexel's online Master's in Professional Studies program has been modernized to provide the highly-valued interpersonal skills you need to collaborate, negotiate, and lead effectively in today's competitive workplace. The Interdisciplinary Workplace Competencies concentration, in which you'll take courses from the LeBow School of Business, the Close School of Entrepreneurship, the School of Education, and the College of Arts and Sciences, allows you to apply your knowledge and learned skills across multiple industries.
Program Goals
The MS in Professional Studies Program aims to equip you with the following demonstrable skills:
Communication - Enhance your oral, written, and non-verbal communication skills to easily and effectively relate to, collaborate with, and lead others in the workplace – both in-person and virtually
Leadership - Gain the necessary tools to lead people and organizations through the act of negotiation, attracting and sustaining talent, and thinking and acting strategically to achieve results
Critical Inquiry - Learn to conduct research and collect data using proven scientific methods, and then evaluate and analyze that data to make profitable decisions in the workplace
Ethics - Develop a moral and ethical framework from which organizational decisions can be made
Prospective Student Profile
This degree is perfect for those looking to launch, change, or advance their careers. Typically, students in this program have been in the workforce for at least three years and are currently in lower management positions or looking to move into management, but have limited options without the quantitative and qualitative skills necessary to succeed in today's workplace.
Hear From Our Students
Recent MS in Professional Studies graduate, Nora Kzirian, shares her experience as an online student at Drexel and how earning her degree has helped her excel within her career.
Career Advancement
Our professors are career professionals bringing real-world expertise to the virtual classroom, arming you with the skills needed to advance in industries such as communications, human resources, finance, insurance, marketing, utilities, and pharmaceuticals. Regardless of the career path you choose, the MS in Professional Studies degree will allow you to leverage yourself into middle and upper management, with continued possibilities for further advancement.
For questions, please contact:
Anne Converse Willkomm
Director, Graduate Studies
215.571.3257
acw334@drexel.edu
---
Drexel University offers a variety of Graduate Minors that can be added to any master's degree program.
State restrictions may apply to some programs.
Curriculum
This program is organized into four 10-week quarters per year (as opposed to the traditional two semester system) which means you can take more courses in a shorter time period. One semester credit is equivalent to 1.5 quarter credits.
Core Courses

PRST 501
Communication for Professionals
3.0
PRST 503
Ethics for Professionals
3.0
PRST 504
Introduction to Research Methods & Design
3.0
PRST 603
Communicating in Virtual Teams
3.0
PRST 612
Data Analysis and Interpretation
3.0
PRST 615
Program Evaluation
3.0
PRST 640
Policy Analysis
3.0
PRST 655
The Art & Science of Influencing Others
3.0
PRST 670
Fostering Diversity and Inclusion in the Workplace
3.0

Electives

(Select Four)

12.0
COM 610
Theories of Communication and Persuasion
CRTV 503
Creativity in the Workplace
CRTV 610
Creativity and Change Leadership
CRTV 630
Global Perspectives on Creativity
ENTP 611
Learning from Failure
ENTP 621
Innovation & Ideation
ENTP 631
Building Internal & External Relationships
ENTP 641
Innovation in Established Companies
MGMT 510
Business Problem Solving
ORGB 625
Leadership and Professional Development
ORGB 631
Leading Effective Organizations

Capstone

PRST 700
Capstone I: Project Exploration
1.5
PRST 701
Capstone II: Topical Analysis
4.5
Total Credits
45.0
You'll be required to maintain a portfolio throughout the program. Access to the portfolio platform is provided by the University at no additional charge. Over the course of the program, you'll add written assignments, projects, presentations, links to videos, and any other specimens to showcase learned skills, knowledge, or growth in one of 8 areas: Communication; Creative and/or Critical Thinking & Information Literacy; Ethical Reasoning & Responsible Citizenship; Global Competence; Leadership; Personal Reflections; Capstone; and Professional Documentation. This portfolio will be submitted as part of your Capstone experience. After completing the program, you may choose to maintain your portfolios for a small annual fee.
Admissions Criteria
Bachelor's degree from a regionally accredited institution in the United States or an equivalent international institution
Three years of prior work experience preferred
Required Documents
With multiple ways to submit documents, Drexel makes it easy to complete your application. Learn more by visiting our Completing Your Application Guide.
A completed application
Official transcripts from all universities or colleges and other post-secondary educational institutions (including trade schools) attended
Two professional letters of recommendation
Essay of approximately 250-500 words describing why you're interested in the program
Resume

Quality and quantity of professional experience will be evaluated

Additional requirements for International Students
Optional Documents
GRE/GMAT scores
Example of a work project that demonstrates your current skill
Course syllabus and description for any prior coursework you'd like considered for transfer credit (6 credits max)
An interview may be requested.
Tuition
The tuition rate for the academic year 2019-2020 is $1043 per credit. (A 20% tuition savings off Drexel's regular tuition rate of $1303 per credit)
This program is eligible for Financial Aid.
Special tuition rates available for Drexel University Alumni, Military members, and members of our Partner Organizations

These rates apply only to new online students and students being readmitted.
These rates apply only to fully online courses. Hybrid or on-campus courses may have different rates.
Tuition rates are subject to increase with the start of each academic year in the fall term.
All students must contact applyDUonline@drexel.edu within the first two weeks of the term to request tuition savings for which they qualify.
Special rates cannot be combined. If you qualify for more than one special rate, you'll be given the one with the largest savings.
When receiving special tuition plans with Drexel University Online, you may not combine them with other tuition benefits that may be available from Drexel University.
Leadership Resources
---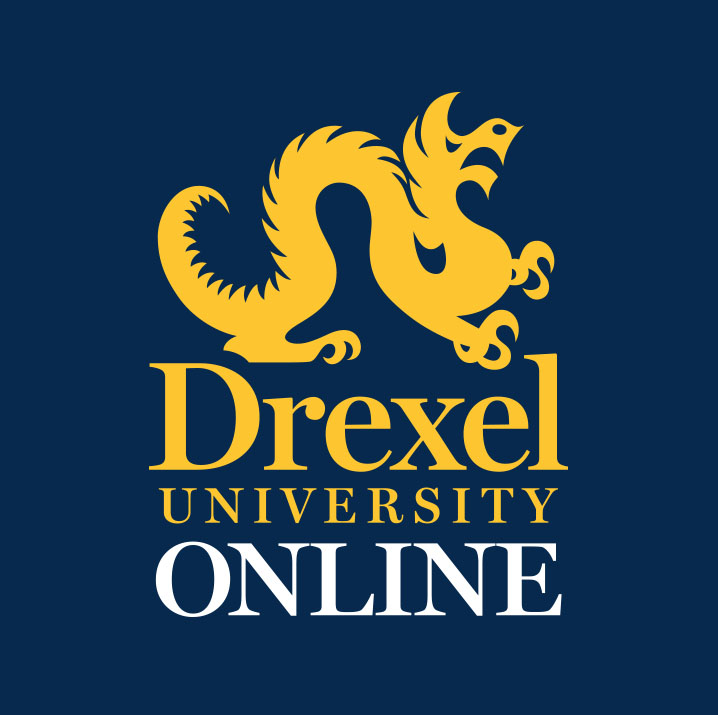 ---

---

---

---

---

---

---

---
Apply today for the MS in Professional Studies
Apply now to begin your application for obtaining a Drexel degree online!