Certificate of Advanced Study in Holistic Hospice and Palliative Care
The accredited online Certificate of Advanced Study in Holistic Hospice and Palliative Care provides students with a mind-body-spirit approach to end of life care. Graduates of the program develop mastery in providing compassionate spiritual care to patients and their families.
The use of Complementary and Integrative Therapies (CIT) within the scope of end-of-life care provides practitioners with the tools needed to treat the holistic spectrum of the patient and their family, while integrating an effective and efficient delivery of care. The program's curriculum focuses on evidenced-based approaches and science-based clinical applications, while exploring culturally specific approaches and proven complementary and integrative modalities.
Program Features
Taught by distinguished faculty trained in both conventional healthcare and integrative therapies
Driven by the principle of patient-centered care that eliminates unnecessary hospital re-admission and costly medical treatments, while alleviating pain and suffering
Program Director, Stephanie Maxine Ross, M.H., M.S., H.T., C.N.C., P.D.M.T., is a pioneer and internationally-recognized expert in CIT
Synchronous online lectures offer a highly interactive learning format that challenges and engages students
American Holistic Nurses Credentialing Corporation, Inc. has endorsed Drexel University's Complementary and Integrative Health Master's and Certificate Programs, which allows graduates of these programs to sit for the nationally accredited board certification in holistic nursing.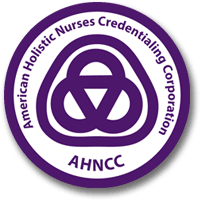 For questions, please contact:
Redian Furxhiu
Student Services Manager
267.359.5691
rf53@drexel.edu
---
State restrictions may apply to some programs.
Curriculum
This program is organized into four 10-week quarters per year (as opposed to the traditional two semester system) which means you can take more courses in a shorter time period. One semester credit is equivalent to 1.5 quarter credits.
Required Courses

CIT 503 / NURS 539
Holistic Living For The Caregiver
3.0
CIT 621 / NURS 635
Spirituality in Hospice and Palliative Care
3.0
CIT 622 / NURS 622
Holistic Therapies in Hospice and Palliative Care
3.0
CIT 623 / NURS 623
Cultural Perspectives in Hospice and Palliative Care
3.0
Total Credits
12.0
Admissions Criteria
A bachelor's degree with a major in a health related field from an accredited university, with a GPA of 2.75 or above on all previous coursework 
Required Documents
With multiple ways to submit documents, Drexel makes it easy to complete your application. Learn more by visiting our Completing Your Application Guide.
A completed application
Official transcripts from all universities or colleges and other post-secondary educational institutions (including trade schools) attended
One professional letter of recommendation from either previous or immediate supervisors or former faculty members who can attest to your clinical knowledge, skill, and potential aptitude for graduate study.

References will not be accepted from colleagues or family members.

Personal statement (800 to 1,600 words) that will give the admissions committee a better understanding of:

Why you are choosing this particular track
How your current work experience will enhance your experience in this program, and
Your plans upon completing the degree

Resume
Additional requirements for International Students
Tuition
The tuition rate for the academic year 2018-2019 is $968 per credit. (A 10% tuition savings off Drexel's regular tuition rate of $1075 per credit)
This program is not eligible for Financial Aid.
Special tuition rates available for Drexel University Alumni, Military members, and members of our Partner Organizations.

These rates apply only to new online students and students being readmitted.
Tuition rates are subject to increase with the start of each academic year in the fall term.
All students must contact applyDUonline@drexel.edu within the first two weeks of the term to request tuition savings for which they qualify.
Special rates cannot be combined. If you qualify for more than one special rate, you'll be given the one with the largest savings.
When receiving special tuition plans with Drexel University Online, you may not combine them with other tuition benefits that may be available from Drexel University.
Program Director
Stephanie Maxine Ross, MH, HT, CNC
Director of the Complementary and Integrative Therapy Program

View a collection of Professor Ross's published articles on Herbals and Nutritional Supplements

Stephanie Maxine Ross is an internationally recognized expert in Complementary and Integrative Therapies (CIT), a distinguished educator, with expertise in phytomedicine, clinical nutrition, and a specialty in women's integrative health. She is a pioneer in the vitally important area of bringing Complementary and Integrative Therapies (CIT) education to nurses, physician assistants, medical students, and to other healthcare professionals throughout the United States.

Stephanie Ross is the founding Director of the Program in Complementary and Integrative Therapies (CIT) and Clinical Assistant Professor at Drexel University College of Nursing and Health Professions. In addition to her teaching, she is expert advisor in CIT and the research and content specialist in curriculum and program development.

Academic Distinctions:
Professor Ross is honored to have been the first recipient of the Drexel Online Outstanding Educator Award, and is listed in Who's Who in Health Sciences Academia. She is also the Associate Science Editor for the prestigious peer-reviewed Holistic Nursing Practice Journal where she is a featured author. Ross is an extensively published writer, whose work is cited in books and in international scientific journals in areas of phytomedicine, clinical nutrition and clinical applications of integrative medicine.

Professional Society:
Professor Ross is an internationally recognized presenter on Complementary and Integrative healthcare, and an Affiliate Professor in the Department of Natural Healing Science at Dongbang Graduate University, Seoul Korea. In 1996, she was appointed Director of Botanical Medicine at Temple University School of Medicine where she initiated the first courses in Botanical Medicine to be offered in a medical school in the United States. She has served on the advisory board for the Center For Frontier Sciences, and the speaker's bureau for the American Botanical Council. Ross was primary consultant in the development of the Botanical Medicine curriculum at the Center for Integrative Medicine, University of Arizona, under the directorship of Andrew Weil, MD She has held the position as Director of Education and Science Advisor for the internationally renowned phytomedicine company Lichtwer Pharma USA.
Academic Calendar
2018-2019 Academic Year
2019-2020 Academic Year
Apply today for the Certificate of Advanced Study in Holistic Hospice and Palliative Care
Apply now to begin your application for obtaining a Drexel degree online!